Dear customers and guests of the project lucera2!
We present to you the system of achievements for lineage 2 realized both in the chronicles Classic and Goddess of Destruction.
There are several types of daily tasks.
Some of them are performed only once with increasing the level of the character, while others can be repeated from day to day.
The tasks themselves as well as the rewards, the command to call from the chat, etc. You can freely design from XML file achievements.xml
It all depends on your imagination and desire.

You can also test it on our test server
An example of standard achievements that are available from the box:
Starting: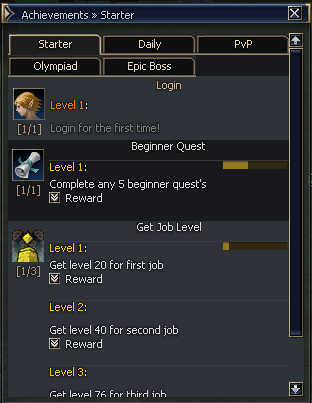 Daily: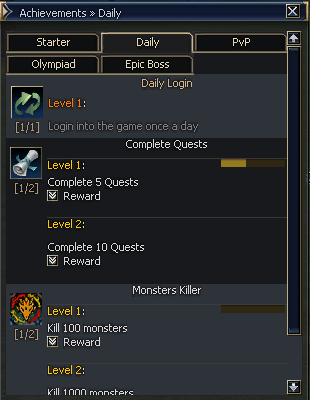 PvP: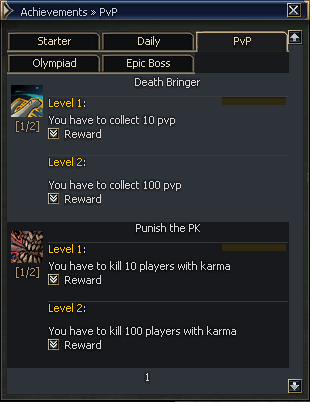 Olympiad: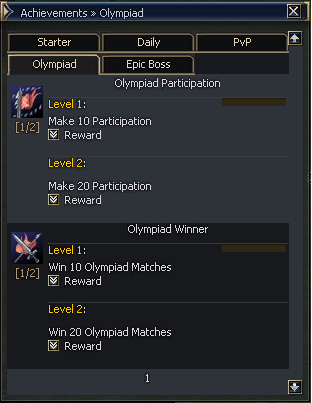 Epic Raids: